Aquarii BD Cambodia, a business strategy and development company that was established by diplomat-turned-businessman, Michael Tan in Nov 2021, has inked a Preferred Partnership agreement with Meridian International Holdings which property development portfolio in Phnom Penh include CASA by Meridian, SKYLAR by Meridian and FLATIRON by Meridian. Meridian International Holding (Cambodia) Ltd was founded in 2015 by Mr Murray Ko, a successful Hong Kong entrepreneur who has also established a corporate consultancy service company, CKHG Consultancy, in 2019. CKHG aims to provide comprehensive advice and solutions to the international business community, including an offering of virtual office, support and administration services, accounting and advisory on tax and local regulatory requirements.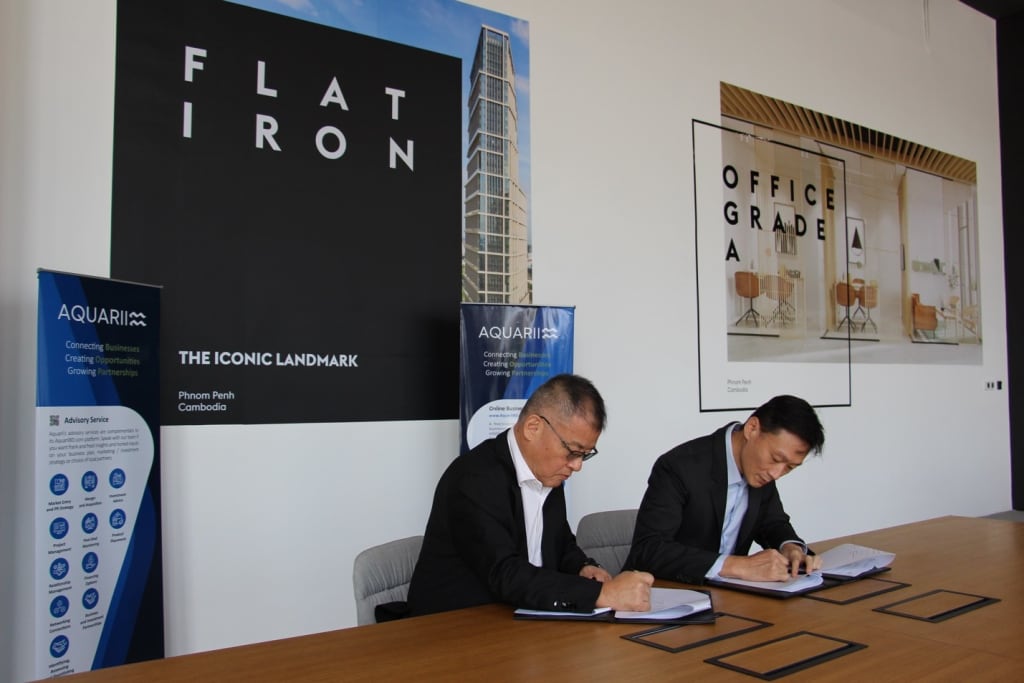 Aquarii hopes that this partnership with Meridian and CKHG will provide foreign businesses and investors with trusted choices and a comprehensive suite of corporate support services when they consider setting up their commercial offices or production facilities in the Kingdom. Aquarii's unique business approach is that even though its free access online business platform (www.aquariibd.com) has a directory of businesses and service providers which users can freely access and deal directly with, it is also in the process of carefully identifying professional and credible service providers that have a proven track record of quality service delivery to help bridge the operational challenges that foreign businesses face in an emerging market.
According to Tan, the process is an ongoing one. "We take our time to carefully identify and assess candidate service providers in various sectors whom we choose to work with; we must agree on the general business philosophy of transparency, accountability and integrity. Over time, foreign businesses and investors will be assured that these are competent service providers they can trust to work with".
Tan was formerly the Singapore Ambassador to Cambodia from Jun 2016 to Dec 2020, and is now Aquarii's founder Director and Chief Executive Officer, based in Phnom Penh.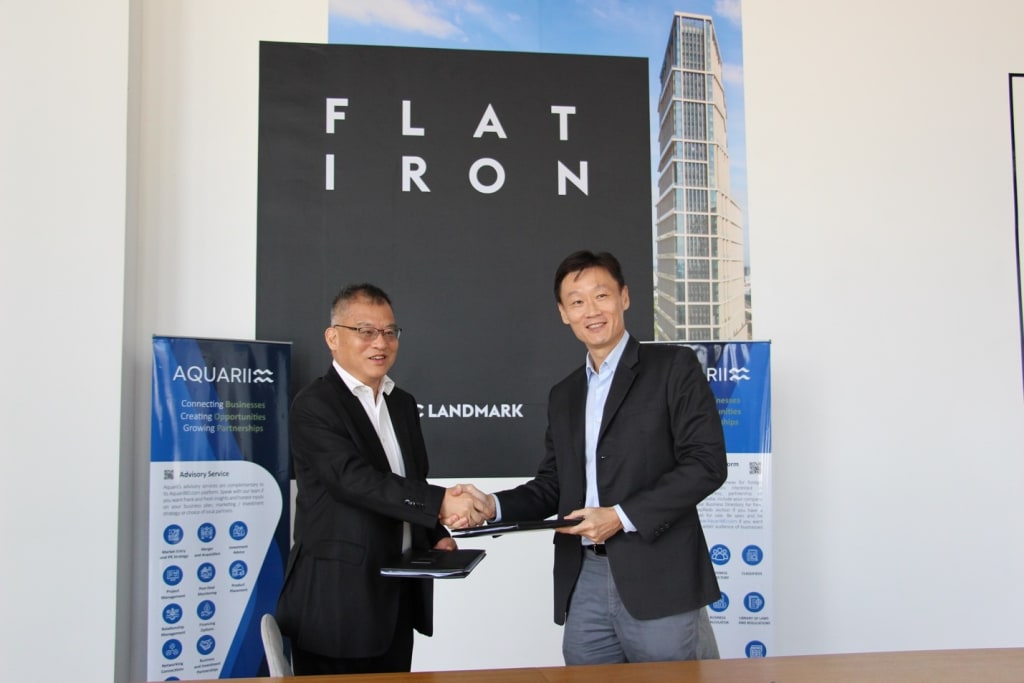 This partnership between Aquarii, Meridian and CKHG Consultancy will help to promote the Kingdom as an attractive emerging market for investments and to do business in. It also spells out their individual and joint commitment to help address outdated perceptions that foreign businesses and investors may have of Cambodia by highlighting its pro-business and pro- investment policies, as well as to jointly conduct business networking activities where appropriate and practicable.
"We are extremely happy with this strategic partnership with Aquarii. This partnership offers opportunities for further growth in the region while catering facilities that match the service quality we stand for. We are very pleased that we can continue building asset value for our clients through integrated, innovative, one stop service business solutions for offshore companies in all sectors. We are confident that through this partnership, we can provide the very best business and portfolio strategies which we'll conceive, design, and build the next generation of transformative enterprise", said Mr Murray Ko, Founder & CEO of Meridian International Holding.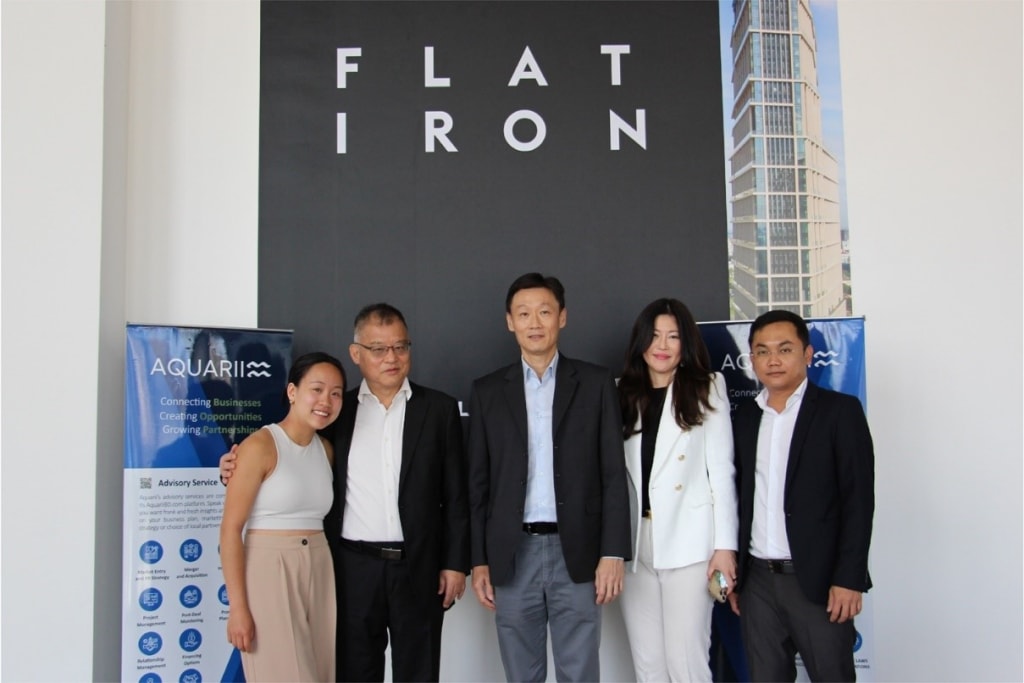 A snapshot of what does Aquarii do?
We offer two complementary services to help connect businesses, create investment opportunities and grow partnerships.
1. Online Business Platform – Include your company information in our Business Directory for free, peruse the Classifieds section if you have a business or asset for sale. Be seen and be accessible on www.AquariiBD.com if you want to reach out to a wider audience of businesses and investors.
2. Advisory Service – Speak with our team at [email protected] if you are looking for frank insights and honest advice on how to navigate the local market complexities, find the right prospective business partners or identify credible investment opportunities, and much more. 
A snapshot of what Meridian International Holding and CKHG do?
We offer business setup solutions as well as corporate consultancy services:
1. Project Management Services (through Meridian) – project analysis and assessment, procurement, license processing, project planning & design optimization, construction tendering process & documentation, construction management etc
2. Corporate Consultancy services (through CKHG) –Virtual office, co-working office space, office support & administration, Accounting & Tax Advisory, company registration & setup in Cambodia.
Press Enquiries:
Email: [email protected]
Phone number: +855 (0) 85 32 11 21
Website: www.aquariibd.com