Phillip Bank Plc
PARTNER
Business Overview
Phillip Bank Plc was established in Cambodia in 2009 under Hwang DBS and in 2014, Phillip Capital Group bought it over and renamed it as Phillip Bank. We offer a wide range of financial services and products catering to Corporate, SME and Retail customers. The Bank is a member of PhillipCapital Group which is headquartered in Singapore, and established since 1975. Phillip Bank Plc is one of the largest commercial banks in Cambodia in terms of branch network, with more than 80 branches throughout the country.
Business Information
Products/Services:
Deposits, Credits, Trade Finance, Mobile Banking, Internet Banking, Local and International Remittance, Payroll, etc.
Parent Company: Phillip Capital Group
Management Info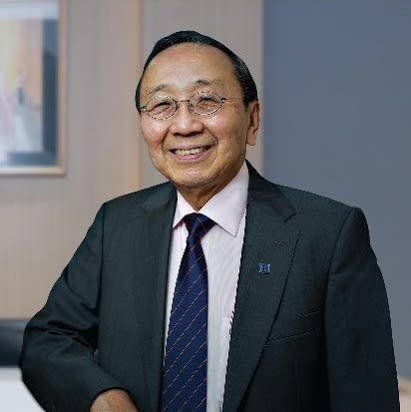 Mr. Lim Hua Min (Chairman)
Mr. Lim Hua Min is the Executive Chairman of PhillipCapital Group of Companies and was also appointed Chairman of IFS Capital Limited on 20 May 2003.
MR. ONG TEONG HOON (Director)
Ong Teong Hoon started working in the financial sector in 1977, first as a Money Broker and then, after a year, with Standard Chartered Bank, as a Management Trainee.
MR. CHAN MACH (Director and Chief Executive Officer)
Mr. Mach, the first local CEO of KREDIT Microfinance, was promoted from his Operations Manager position in 2006.
MR. KOH YONG GUAN (Independent Director)
Koh joined Singapore's Civil Service as a Biomedical Engineer in the Ministry of Health in 1972 and was absorbed into the Administrative Service in 1979.
MS. SEAH YEN GOON (Independent Director)
Ms. Seah Yen Goon has more than 30 years of working experience in financial institutions including GE Commercial Finance, which specialises in financing small and medium-sized enterprises
Contact Information
Address: #27DEFG, MONIVONG BOULEVARD, SANGKAT SRAH CHORK, KHAN DAUN PENH
Tel: (855) 86 930 000 / 89 989 818