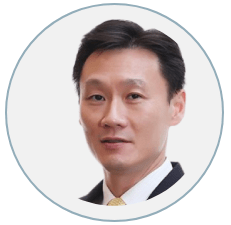 Michael Tan
Founder Director AQUARII SG PTE LTD & CEO of AQUARII BD CAMBODIA
Mr. Michael Tan is Aquarii's Founding Partner and a member of the board of directors in Singapore and Cambodia. He has over 20 years of experience in Asia. Prior to establishing Aquarii, he was the Singapore Ambassador to Cambodia from 2016 to 2020, where he took an active role to promote trade, collaboration, cross-border business partnerships, and knowledge-sharing between the two countries. Michael has served in several overseas assignments in Myanmar, South Korea & Japan. Michael has been the key driving force in formulating the strategic direction and development of the Aquarii SG's business, including Aquarii's expansion into Cambodia. Michael is based in Cambodia and leads the executive management team in Aquarii BD Cambodia as its founder and CEO.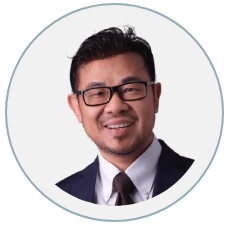 Peter H.K Koh
Founder Partner & Board Director
Mr. Peter H.K. Koh, PBM, is Aquarii's founding partner and Director of the Board. He is Oceanus Group Limited's CEO since December 2014. Peter has been instrumental in jointly formulating the strategic direction and development of the Aquarii' SGs business. Peter has more than three decades of experience. He is a member of the Advisory Board of James Cook University and a member of the Advisory Council of the Singapore Aquaculture Innovation Centre & the 2018 Outstanding CEO Award by Influential Brands.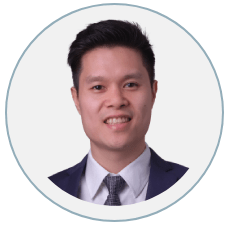 Duane Ho
Chief Financial Officer
Duane spent four years in a corporate advisory and restructuring firm, Borrelli Walsh. Duane's professional accreditations include CPA Australia, since 2013, and is a chartered accountant of Singapore. As CFO Duane is responsible for all Aquarii's global financial functions including financial planning and analysis, budgeting, financial statement reporting, cash flow management, financial control, audit and corporate tax.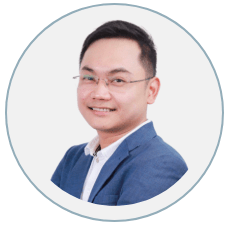 Vatanak Sok
Head of Business Strategy & Development
Vatanak specializes in strategy formulation, business planning, business expansion and development, and financial planning & analysis. He has 12 years of relevant experience in various sectors – Finance, Insurance, Telecommunication, F&B and Healthcare. Prior to joining Aquarii, he served as Vice President of Corporate Planning Division at a local investment group that owns several subsidiary companies. Aside from his full-time assignment at Aquarii, he also serves as Non-Executive Director of the Board of Directors at Forest Interactive (Cambodia), a mobile platform and multimedia content provider company, HQ based in Malaysia. Vatanak has a post-graduate degree in Management and a bachelor degree in Business Administration. On a professional level, he enrolled in numerous training and executive courses and business forums in Japan, Singapore, Taiwan and Thailand on various topics such as Business Operation, Management, ICT and Sales & Marketing. His personal quote is "Success is not final, failure is not fatal: it is the courage to continue that counts." –Winston Churchill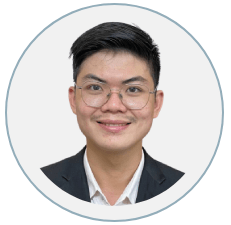 Pengheng Sreng
Head of Operations & Administration
Prior to joining Aquarii, Pengheng had more than 5 years of work experience in operations, administration and human resources in multiple sectoral organizations, including with NGOs and commercial entities. His knowledge and skills are in leading and managing recruitment, operations, finance, tax, compliance, events and procurement. At Aquarii BD Cambodia, Pengheng runs the operations, finance, administration and human resources. Pengheng holds a Bachelor's degree in General Management and a Bachelor's degree in English Literature. His personal quote is "To be successful in business, build a good company brand name founded on trust. To be successful in your personal life and career, forge a strong personal reputation grounded in integrity".